The brand new ZaapTV™ HD609N is here!
With our new Quad Core processor in ZaapTV™ HD609N and with a Quad Core Graphics Unit, video quality is at its best with up to 4K resolutions! Live Streaming content is available in an instant!
And with our dedicated app store, ZaapTV™ Market, you can download hundreds of Apps as well as get Video On Demand content instantly with the press of a button!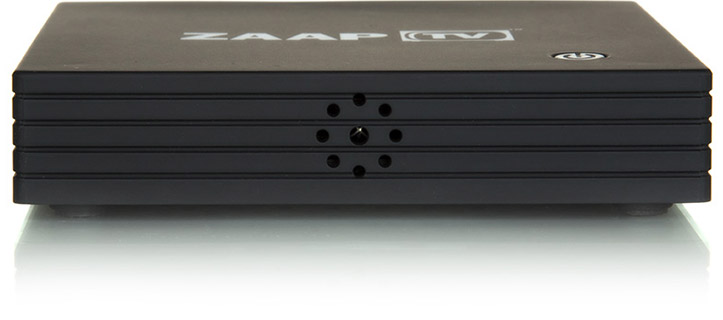 THE BEST IPTV RECEIVER JUST GOT BETTER
Watch your favorite Live TV Channels and use your favorite Apps!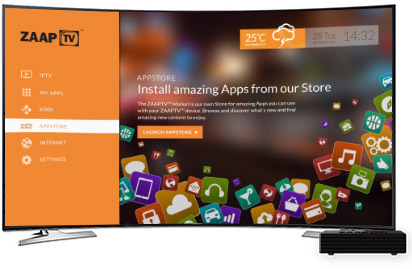 What if you could watch thousands of Live TV channels from every corner of this world with just the click of a button? With the new ZaapTV™ HD609N you can now make it happen!
ZaapTV™ HD609N is so much more than just another Live TV IPTV device. The raw power of the Quad Core Processor combined with our new Penta Core Tech GPU also offers a complete Smart TV experience from the comfort of your couch!
Live channels, Radio stations, Video On Demand content, Apps and lots of more new features now await you to explore!
Packed full of amazing features
COMES WITH KODI™ PRE-INSTALLED
The ZaapTV™ HD609N comes with the best free media player pre-installed. KODI™ allows you to play and view most videos, music, such as podcasts from the internet, and all common digital media files from local and network storage media, all available from your ZaapTV™ HD609N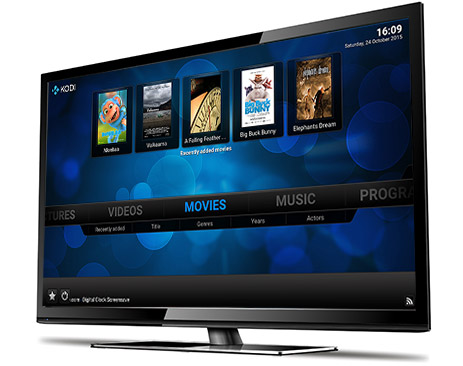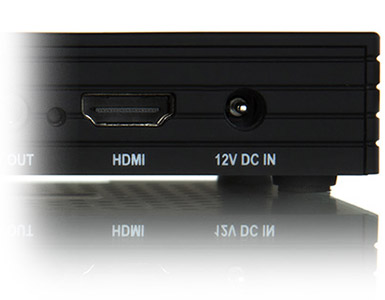 UP TO 4K UHD PLAYBACK WITH HDMI
For the first time ever, the ZaapTV™ HD609N comes equipped with 4K UltraHD quality output through the HDMI 2.0 standards. Our top video quality just got even better!

ZAAPTV™ MARKET FOR APPS
With our dedicated ZaapTV™ Market, you can download and install amazing new apps on your ZaapTV™ HD609N device! Over a 1000 apps for News, Movies, Series, Social Networks, Games and many more. More amazing content for everyone!


AMAZING BLUETOOTH REMOTE
Our brand new minimal and amazing Bluetooth Remote Control, provides all the controls necessary to enjoy a full experience of the ZaapTV™ HD609N and all its features. Zaap through our Channels, Apps or browse the internet with ease!

PLEASE NOTE THIS PURCHASE INCLUDES PRODUCT SUPPORT AND 12 MONTHS MANUFACTURERS WARRANTY.
TO RECEIVE THE DISCOUNT, ENTER THE CODE YOU RECEIVED IN YOUR SMS.