HARDWARE SPECIFICATIONS
CPU: RK3229  quad-core cortex-A53
CPU Frequency: 1.5GHz
GPU: Mali-450 Penta-Core GPU
FLASH: 16GB NAND
SDRAM: 2GB DDR3
OS: Android 8.1
POWER SUPPLY SPECIFICATIONS:
Power Supply: DC 5V/2A
Power Indicator (LED): Power ON: blue
Material: Plastic
OTHER:
1x 5V DC Input Jack
Remote Receiver
Power LED
PRODUCT SPECIFICATIONS
Length: 70mm
Width: 70mm
Height: 20mm
OPERATING SYSTEM:
Android 8.1
CONNECTIVITY:
2x USB Socket
1x HDMI 2.0 Socket
1x Audio/Video analog output
1x LAN Ethernet 100Mbps
1x Built-in WIFI
| | |
| --- | --- |
| Stream Support | RTSP, RTP, HTTP, UDP, IGMP etc. |
| DRM | Google Widevine, HDCP 2.2, Secure OS 2.0 |
| Video Processing | H264 |
| Video Codecs | H.265, H.264 AVC, H.264, MVC, MPEG-1,MPEG-2 SD/HD, MPEG-4 SD/HD, ASP, VC-1/WMV, AVS/AVS+, MJPEG, HEVC HD, UHD |
| Video Containers | MKV, WMV, MPG, MPEG, DAT, AVI, MOV, ISO, MP4, RM and JPG |
| Audio Codecs | MPEG 2 Audio, AAC, MP3, WMA, RM, FLAC, OGG MP3, AAC, WMA, RM, FLAC, Ogg, Dolby Digital, Dolby Digital Plus, DTS |
| HD video output | Full HD max. 1920×1080 pixels |
AUDIO OUT
Audio Digital-to-analog converter
192kHz/24-bit
S/N Ratio
Min.80dBx2ch
Digital audio output
HDMI
VIDEO OUT
Video output signal
NTSC and PAL TV system
Analog video output
CVBS
Digital video output
HDMI
ACCESSORIES:
Instruction Manual
110V/240V Power adaptor with AU plug
IPTVone IR Remote Control
AV Cable
HDMI Cable
REQUIREMENTS:
* We recommend an ADSL2+ connection with an Internet Speed of 6Mbps and above.
* For best streaming performance we also suggest a fixed Ethernet cable connection between the IPTVone HK1 device and the modem
* If you are unable to install the IPTVone HK1 device with an Ethernet connection and your IPTVone HK1 device is more than 6-7m from the modem, then we recommend a Powerline Adaptor.
To buy a Powerline Adaptor from our store, click on the link below:
TP-LINK AV600 Nano Powerline Adapter Starter Kit Model: TL-PA411KIT
Many things can interfere with your modem's Wi-Fi signal and this can significantly affect the performance of your IPTVone HK1 device creating buffering and freezing problems whilst streaming your Favourite Greek or Arabic TV Channels.
If you are experiencing Buffering or Freezing problems, we suggest you read our post on Wi-Fi:
https://globetv.com.au/what-can-cause-interference-with-wifi/
Manufacturers Warranty: 12 Months
GlobeTV Extended Warranty: 12 Months available for purchase
ZAAPTV Service: 1 Years or 2 Years and are Subject to the Terms and Conditions and Disclaimer notices, specifically information under the headings THE SERVICE AND PRICES and  PRODUCTS OR SERVICES (if applicable) which states "GlobeTV does not offer any streaming services and cannot make any guarantees to channel content or any network or internet related issues."
Product Support: This item comes with Email only support through the Ticketing System available on the GlobeTV.com.au website.
If you require Full product support, this can be purchased separately. Full Product Support will give you access to Email, Website and Phone Support for the life of the product.
The cost of Full Product Support is $50 per year – ie. 1 Year costs $50 and 2 years costs $100.
You can purchase Full Product Support from this link https://globetv.com.au/product/12-months-extended-warranty-and-vip-support-pack
THE BEST IPTV RECEIVER JUST GOT BETTER
Watch your favorite Live TV Channels and use your favorite Apps!
What if you could watch thousands of Live TV channels from every corner of this world with just the click of a button? With the new IPTVone™ HK1 you can now make it happen! Live channels, Radio stations, Video On Demand content, Apps and lots of more new features now await you to explore!
COMES WITH KODI™ PRE-INSTALLED
The IPTVone™ HK1 comes with the best free media player pre-installed. KODI™ allows you to play and view most videos, music, such as podcasts from the internet, and all common digital media files from local and network storage media, all available from your IPTVone™ HK1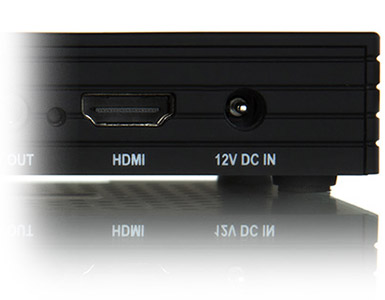 Google Play Store
With Google Play, you can download and install amazing new apps on your IPTVone™ HK1 device! Over a 1000 apps for News, Movies, Series, Social Networks, Games and many more. More amazing content for everyone!
[mk_gallery images="144307,144306,144309,144315,144308″ style="style1″]